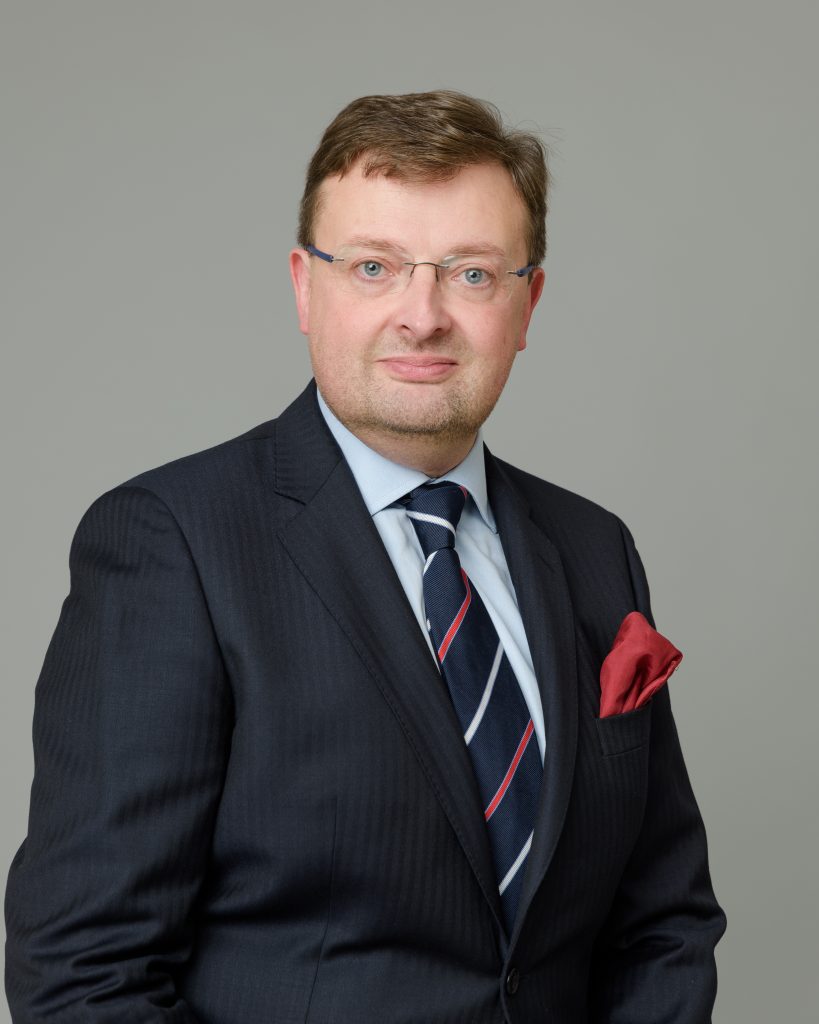 What is Mediation?
Mediation is a voluntary, confidential method or process in which an independent, neutral Mediator assists two or more disagreeing parties consent to resolve their conflict in a mutually consensual, collaborative manner.
Why Mediate?
While we cannot guarantee that mediation will deliver specific results, it is accepted worldwide that mediation is:
Mediation is generally less expensive when contrasted with the expense of litigation or other forms of Alternative Dispute Resolution (ADR)
Today it may take anywhere from one to two years to get a court date, and multiple years to reach resolution if a case goes to appeal. The mediation alternative, where applicable, provides a more timely way of resolving such disputes. When parties want to get on with their lives, business or are just unable to face the complexity of litigation, mediation is the most desirable alternative means of resolving such matters.
The decisions reached through the Mediation Process are the parties' own thus people are generally more satisfied with solutions that they have mutually agreed. In contrast, disputes that go to trial in court or to adjudication will have solutions that are imposed by a third party decision-maker be that a judge or adjudicator.
More Likely to Hold Up Over Time
Parties to a dispute who reach their own agreement through mediation are also more likely to comply with its terms than those whose resolution has been imposed by a third party decision-maker. Mediated settlements are more likely to hold up over time, and if a subsequent dispute develops, the parties are more likely to use negotiation to resolve their differences than to pursue an adversarial approach.
More Personal and Predictable
People who negotiate their own settlements have a greater degree of control over the outcome of their dispute than those who take an adversarial approach. Gains and losses are more predictable in a mediated settlement than they would be if a case is arbitrated or adjudicated.
Comprehensive and Customised
Mediation can assist people to address many types of issues including social, community and legal often covering procedural and psychological issues that are not amenable to legal determination. Parties can tailor their settlement to their particular situation.
Many disputes arise in the context of relationships that are likely to continue over future years. Mediated settlements that address the interests of all parties can often help preserve a working relationship that would not be possible in a win/lose procedures. Mediation can also help make termination of a relationships more amiable.
People who negotiate their own settlements often feel more powerful than those who use surrogate advocates, such as lawyers, to represent them. Mediation negotiations can provide a forum for learning about and exercising personal power or influence.
Fields in Which We Mediate
Agriculture
Farming and the commercial food sector
Farm and conservation programmes
Farming and environmental issues
Farming families – intergenerational disputes
Farming and forestry issues
Farm loans
Farm management & HR issues
Boundary disputes
Estate planning issues
Inheritance disputes
Land acquisition differences
Rural – urban issues
Mediation is increasingly becoming a popular tool in the Agriculture Sector as a means of resolving many forms of dispute. A new National Mediation Service partnered by the MII, IFA and the IPAV has been launched. It offers mediation for disputes in agriculture contexts so that parties can benefit from a safe, confidential and collaborative process provided by trained and highly skilled mediators who are accredited by the MII. Modus Mediation & Facilitation is delighted to be part of this and to offer a 10% discount to clients who are members of the IFA.
In smaller, rural communities disagreements, disputes and litigation can cause deep divisions between friends, neighbours, communities and even within families; they can easily ruin reputations if allowed to go unaddressed for too long. Mediation provides the opportunity and forum to resolve your differences in private and allow problems to be rectified without long term damage to people's jobs, livelihoods and reputation.
As well as having a business background, Scott comes from a family steeped in the world of agriculture, for as far back as it can traces its origins. He has a real understanding of life on the family farm and how integral the relationship between farmer and the land can be to the person's sense of self. Whilst at its core, it is very much a commercial operation it is also more than this, it is a way of life, and touches so many facets of a family's identity through the symbiotic relationships between human being and animal, and human being and the land.
Combining his personal knowledge of farming life, the commercial world and the public sector, Scott is uniquely placed to be able to mediate for clients from the agricultural sector across many fronts in complete confidence and with the utmost discretion assured.
Civil & Commercial Mediation Services
Boundary Disputes
Community Mediation Disputes
Construction Disputes
Contractual / Civil / Consumer Disputes
Financial Disputes
Insurance Disputes
Intellectual Property Rights Disputes
IT Disputes
Landlord & Tenant Disputes
Neighbour Disputes
Personal Injury / Clinical Negligence Disputes
Professional Negligence Disputes
Property Disputes
Shareholder & Partnership Disputes
Voluntary / Third Sector Disputes
Commercial disputes will occur and reoccur and recent figures reveal that most commercial disputes in the UK are settled through mediation. Its use is also likely to increase in the rest of the Europe as a result of the European Mediation Directive. It can provide a cost-effective and quick resolution for disputes in civil and commercial matters through processes tailored to the needs of the parties.
Modus Mediation & Facilitation services are well placed to offer mediation in civil and commercial disputes drawing on Scott's long experience in business and in mediation. We are pleased to be able to offer favourable terms to members of IBEC, SFA and ISME for mediation and facilitation services; just mention membership and your registration details at the time of booking any of our services.
Workplace & Employment Mediation Services
Employment Mediation Services
Workplace Mediation Services – Bullying at Work
Employment/Workplace Mediators
Modus Mediation & Facilitation can assist you with cost effective solutions where difficulties and disputes arise in the world of work. We support and advise businesses to deal with workplace disputes and act as third party neutrals to provide mediation and investigation services.
We can offer cost effective strategies to assist with conflict avoidance, dispute management and professional interventions to bring about, where possible, early and amicable resolution.
Family Mediation Services
Family Business Disputes
Wills & Probate Disputes
Family Mediation (we do not mediate separating couples at this time)
Family disputes, interlaced with all their related emotional elements can be both hard to resolve and fraught with pressure and unacknowledged stress. Disagreements and disputes can arise between parents and children, siblings, cross generational and between different family groups. Given that such difficulties are occurring within the primary social unit – the family – it is important to try to resolve such disputes while preserving as far as possible the bonds and integrity of the relationships between those involved.
Elder Mediation
Intergenerational Disputes
Care Providers and Service-User Disputes
Wills & Probate Disputes
Family Mediation
As medical advances enable us to live longer, people are now living well into their 80s and often 90s. This, obviously, is heartening yet it also can, at times, require families to face some of the most difficult situations we can face in the course of familial relationships. The problems that arise for older people with deteriorating health and the resulting strain and pressure on their families has given rise to the need to have facilitated discussions between family members. With all of the intense emotions that people naturally experience in such situations and being so close to these circumstances, it can extremely difficult for family members to find mutually acceptable solutions to these very important issues on their own and risk a break down in relations between them.
Where possible the mediation will include the elder person at the heart of the situation in question and their needs and wishes will be central to the process. The mediator will talk confidentially to each of the family members concerned to elicit their views on the best arrangements for their relative.
Mediation in these cases will be an ongoing process, as the Mediator helps the family through the transition period and to adjust arrangements as circumstances develop and change. We are all sons or daughters, and most of us will have elderly extended relatives too; we in Modus, therefore, recognise the importance of dealing sensitively with all elder mediation interventions, respecting the family relationships and helping the family members involved to come to agreement in challenging circumstances. We are here to help, when you need us, and you can make contact with us secure in the knowledge that we will listen and understand your needs and those of your loved one.
What We Offer
Modus Mediation & Facilitation offers a cost effective, professional and confidential means by which to deal with issues or negotiations in any of the fields listed above. Our business is built upon:
Trust
Approachability
Understanding
Confidentiality
Professionalism
With over twenty years' experience in the fields of Mediation, Facilitation, Therapeutic Intervention and Career Development there is virtually no field of dispute or human disagreement with which we are not familiar and comfortable to assist you.
Aftercare and Ongoing Relationship
Here at Modus Mediation we believe it is important to ensure that all parties have a satisfactory outcome through the mediation process. We provide a post-mediation service to ensure that those involved are content with their experience of the process and to provide the basis for ongoing relationships between all the parties involved.
What To Do Next
We have very simple terms and conditions and are happy to quote you for corporate or personal negotiations, dispute resolution and mediation consultations. All we need is some background to the particular situation, which we can do during a phone conversation, after which we will contact you with an idea of the time frame and cost involved.
You can complete the initial enquiry form below and submit it to us, after which we will contact you by email or phone to discuss the services required. Often people prefer to use this method as an initial means of contact if they are busy during the
working day or perhaps have never engaged in mediation previously. You can also call us directly at the numbers listed in the contact section on this website.